OUR MISSION: THE RFTCA IS AN ALLIANCE OF leaders FROM DIVERSE FIELDS WHO ARE developing A CURE FOR AIDS THAT IS ACCESSIBLE AND AFFORDABLE for those in need worldwide.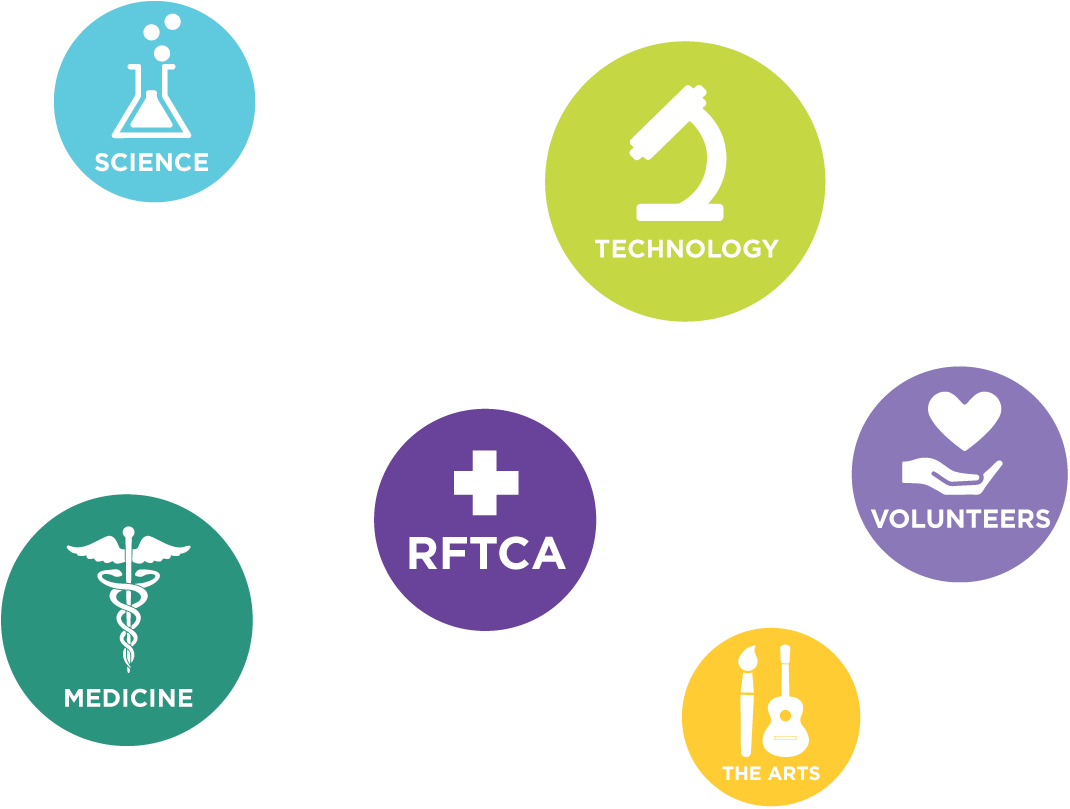 SCIENCE
Leading scientists from esteemed institutions, such as the Population Council and Stellenbosch University (Capetown, South Africa) are partnering with us to develop a cure.
MEDICINE
Top clinicians from revered organizations, like Columbia University Medical Center/New York Presbyterian Hospital, the New York Blood Center, and Rockefeller University have teamed up with us to develop a cure.
VOLUNTEERS
People from all walks of life are donating their time, from hosting fundraisers and holding conferences to providing pro bono advertising and marketing.
TECHNOLOGY
Chromocell Corporation, a life sciences and technology company, has given the RFTCA complete access to proprietary, cutting-edge technology called Chromovert®. This technology can create curative stem cells that are essential in developing a cure.
THE ARTS
Musicians, painters, and artists from other creative areas are lending their talents to help with awareness efforts.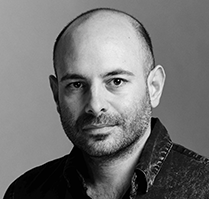 KAMBIZ SHEKDAR, PhD
Dr. Kambiz Shekdar is president and founder of the Research Foundation to Cure AIDS. Prior to establishing the RFTCA, he served as Chief Scientific Officer of Chromocell Corporation, a biotechnology company he co-founded. Dr. Shekdar obtained his PhD in the laboratory of his mentor, Nobel Laureate Günter Blobel, at Rockefeller University. It was during his graduate studies that Dr. Shekdar invented Chromovert® Technology, a novel technology that allows access to highly desired, exceedingly rare cells that had otherwise remained out of reach. This technology was the basis for the Chromocell Corporation, and it holds promise for the development of a cure for AIDS.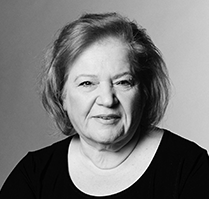 PATRICIA MORRIS, PhD
Dr. Morris serves as an investigator in the Laboratory of RNA Molecular Biology at Rockefeller University and as the Executive Director of Biomedical Research and Development and Senior Scientist Emeritus at the Population Council. Trained in pharmacology, endocrinology, and molecular and cell biology, Dr. Morris has been involved in global reproductive health programs and has forged alliances with academic, medical, biotech, and NGO international organizations. In addition to acting as the long-standing lead investigator and Co-Director of the National Institute of Child Health and Human Development Specialized Centers, she has served as a consultant and senior advisory panel member with expertise in sexual and reproductive health for the National Institutes of Health, Department of Defense, and World Health Organization, among others.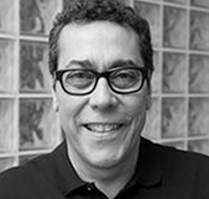 ALI HEMMATI-BRIVANLOU, PhD
Dr. Brivanlou serves as the Robert and Harriet Heilbrunn Professor and is the head of the Laboratory of Stem Cell Biology and Molecular Embryology at Rockefeller University. He received his doctoral degree in 1990 from the University of California, Berkeley. He joined Rockefeller in 1994 as an assistant professor after completing postdoctoral work in Douglas Melton's lab at Harvard University. Among his many awards are the Irma T. Hirschl/Monique Weill-Caulier Trusts Career Scientist Award, the Searle Scholar Award, the James A. Shannon Director's Award from the National Institutes of Health, and the Presidential Early Career Award for Scientists and Engineers. In addition, Dr. Brivanlou serves as Director of the Tri-Institutional Human Embryonic Stem Cell Derivation Unit in New York (Memorial Sloan Kettering, Cornell Medical School, Rockefeller University), and he is the Chair of the Steering Committee for the establishment of the Tri-Institutional Stem Cell Initiative (Tri-SCI).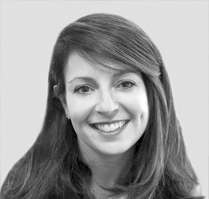 ALLISON CERASO
For more than 17 years, Allison Ceraso has committed her creative sensibility and marketing acumen to build brands that help consumers "be better, live better." As President, Chief Experience Officer at Havas Health Plus, Allison has worked in a range of fields from diabetes, pain management, infant nutrition, pharmaceuticals, laundry detergent, and skin care to more serious disease states, such as oncology and MS. Her clients are just as diverse as the products she has worked on, which include blockbuster pharma brands, small tech startups, and national pharmacies. Ceraso is on the Creative Technology Advisory Board, is an adjunct professor at the Fashion Institute of Technology (FIT), and has worked with the Icahn School of Medicine at Mount Sinai in their advocacy program. She has built a strong international background in fine arts at the MoMA in NYC, and was a fellowship recipient, working at the Peggy Guggenheim Collection in Venice, Italy.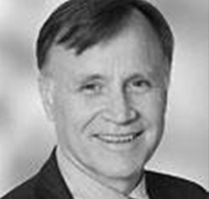 CHARLES KERR, ESQ.
Charles Kerr is a former partner at Morrison & Foerster LLP. He has served as head of the firm's New York Litigation Practice Group, as Managing Partner of the firm's New York office, and as co-chair of the firm's Product Liability Group. He is a member of the New York State and American Bar Associations, the New York County Bar Association, and the Association of the Bar of the City of New York. Kerr served as a member of the Association of the Bar of the City of New York's Standing Committee on Legal Assistance as well as a member of the Association of the Bar of the City of New York's Committee on the Recruitment of Lawyers. His practice focuses on complex commercial litigation and regulatory enforcement proceedings. Kerr received his BA from Brown University and his JD from New York University School of Law.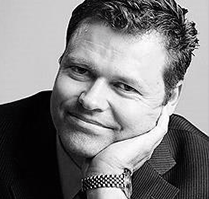 CHRISTIAN KOPFLI, ESQ.
Christian Kopfli co-founded Chromocell in 2002, serving initially as General Counsel before becoming Chief Executive Officer in 2005. Prior to joining Chromocell, he was an associate at Davis Polk & Wardwell, LLP, working in their New York City, Tokyo, and Frankfurt offices. At Davis Polk, Kopfli worked extensively in mergers & acquisitions, capital markets, and private equity transactions. He received a doctoral degree in law (magna cum laude) from the University of Zurich and his LLM from Columbia Law School. Christian is a board member of BioNJ and was admitted to the Bar in both New York and Switzerland.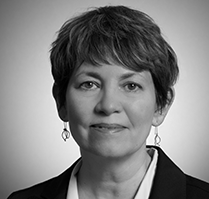 KAREN HAGBERG, ESQ.
Karen Hagberg is a former partner at Morrison & Foerster, LLP, where she practiced law for more than 30 years until her retirement earlier this year. Currently, she acts as an independent consultant. Hagberg's practice mainly focused on litigation and arbitration of complex commercial cases in the areas of intellectual property and licensing disputes. She advised both domestic and international companies on litigation and protection of intellectual property, including patent, copyright, trademark, and trade secret matters. Hagberg served as lead counsel in over a dozen trials and arbitrations in a variety of industries, including electronics, pharmaceutical and life sciences, entertainment, and media. She was a frequent lecturer in locales throughout the United States and Asia on legal issues relating to intellectual property rights. She received her BA in 1977 from the State University of New York at Binghamton and her JD from Cornell Law School.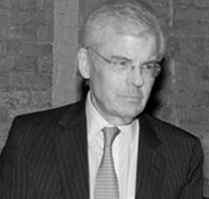 JESSE ROBERT LOVEJOY, ESQ.
Jesse Robert Lovejoy is a partner and Chief Administrative Officer of Deimos Asset Management LLC. Deimos is a privately held asset management company, operating a multi-manager, multi-strategy hedge fund. Prior to that, he served on the board of Orient-Express Hotels Ltd, where he was Chairman of the Board and also interim CEO at various times. Prior to that, Lovejoy served as partner, Chief Administrative Officer, and General Counsel of Coatue Management, LLC, Managing Director of Groton Partners LLC, Senior Managing Director of Ripplewood Holdings, and as Managing Director and Co‑Head of General Banking at Lazard Frères in New York. He began as an associate and ultimately became a partner at Davis Polk & Wardwell. Lovejoy received his BA From Yale University and his JD (cum laude) from Columbia Law School, where he was Managing Editor of the Columbia Law Review.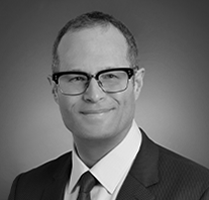 JIM HOUGH, ESQ.
Jim Hough is a partner in the Litigation Department of Morrison & Foerster LLP. From 2007 to 2012, he was head of litigation in the firm's New York office and from 2012 to 2017, he was head of litigation in their Tokyo office. Hough earned his BA from Hampshire College in 1981 and his JD from NYU School of Law in 1986. He has maintained an active pro bono practice for 30 years, including cases brought as a cooperating attorney with the Lambda Legal Defense & Education Fund, the National Center for Lesbian Rights, and the ACLU.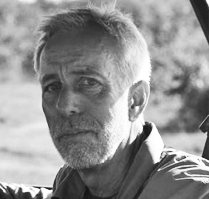 JOHN ROCKEFELLER, JD, MPH, PhD
Starting in the early 1980s in San Francisco and continuing into Sub-Saharan Africa with the Clinton Health Access Initiative, the long-term focus of Rockefeller's career has been with HIV/AIDS. In addition, Rockefeller has been targeting the epidemiologic intersection of antimicrobial resistance (AMR), tuberculosis (TB), malaria, ebola, and, most recently, SARS-CoV-2. Rockefeller trained at Johns Hopkins University as an infectious disease epidemiologist and biostatistician. His career has been spent in philanthropic leadership roles across the global healthcare landscape, with support from the Bill and Melinda Gates Foundation; the Foreign, Commonwealth & Development Office (FCDO); and the Wellcome Trust. He also directed national and global mental health programs, most notably in partnership with William Randolph Hearst III.
The Research Foundation to Cure AIDS (RFTCA) is a not-for-profit corporation exempt from taxation under Section 501(c)(3) of the Internal Revenue Code. Donations to RFTCA are tax-deductible to the fullest extent allowable by law. RFTCA has ultimate authority to use contributions made to it in its discretion for purposes consistent with its tax-exempt purpose.
We won't stop until we find
a cure for AIDS.